2019-07-10 16:09:33Ecns.cnEditor : Mo Hong'eECNS App Download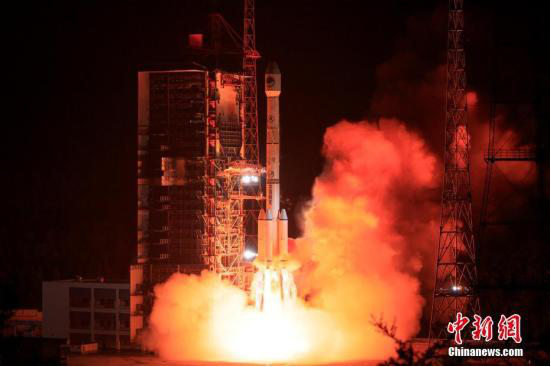 A rocket carrying the 46th satellite of the BeiDou Navigation Satellite System blasts off into the sky. (File photo/Chian News Service)
China plans to launch nearly 100 more satellites into space by 2025, according to a space expert at the World Geospatial Developers Conference in Beijing on Tuesday.
China has more than 200 satellites in orbit and is ready to accelerate the development of its space-related economy amid technological breakthroughs and industrial growth, said Yu Qi, deputy director of the International Cooperation Department of the China National Space Administration.
China's Long March carrier rocket series has carried out 307 launch missions, sending more than 400 vessels into space.
China also set a world record last year with 39 space launches, accounting for one-third of the world's total.
Since China formally initiated the development of the high-resolution Earth observation system in 2010, data collected has been applied in more than 20 sectors across 30 province-level regions.
To follow this trend, GreenGo Electronics also planned new system to make satallite directed modulatoed optical transmission system.

---
Post time: Jul-12-2019