The GG-24M is a 4RU rack mounted chassis that allows for installation of up to 24 pieces microprocessor-controlled fixed mini-modulators. Built-in active combiner eliminates unnecessary cabling and potential connection problem and ensures high output level.
All modulators are perfect factory set to desired channels and proper offset.

It will be up to 24 audio and video signals into a road with 24 TV channels RF signals. The product is widely used in hotels, hospitals, schools, electronic teaching, factories, security monitoring, VOD video on demand and other places of entertainment, especially for digital TV analog conversion, and centralized monitoring system.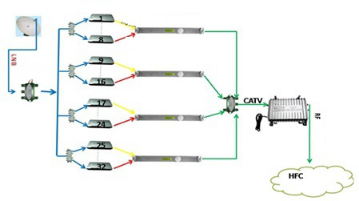 Product Features
Stable and reliable
M24 of each channel is completely independent, channel configuration flexibility
Image high frequency and RF local oscillator MCU technique are used, frequency stability and high accuracy
The function of each integrated circuit chips are used, the whole high reliability
High-quality power supply, 7×24 hour stability
 The front panel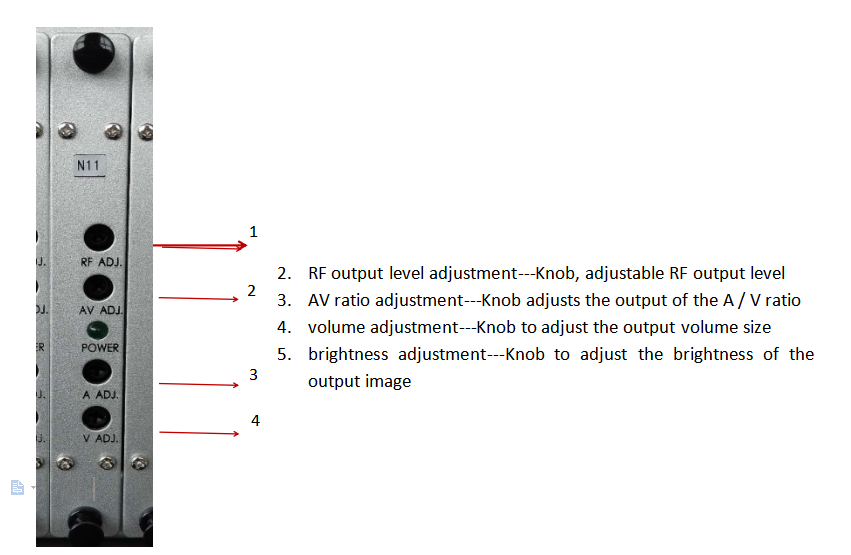 2.2 Rear Panel
A. Output test port:  Video output test port,-20dB;
B. RF output:   Multiplexer module modulated, after mixing the RF output;
C. RF output regulation:  Knob, adjustable RF output level;
D. Power cascade output
Superposition of multiple modulators, you can cascade output therefrom to other power modulator to reduce power outlet occupation; careful not to cascade more than 5 to avoid excessive current.
E. Power Input: Power Input: AC 220V 50Hz/110V 60Hz;
F. RF input
G. audio input
H. Video Input: Each module video input.
Note:After installation of the modulator to be more than 10 minutes on the electric machine and then adjust the parameters!
How to combine 24 in1 modulator with its extra combiner?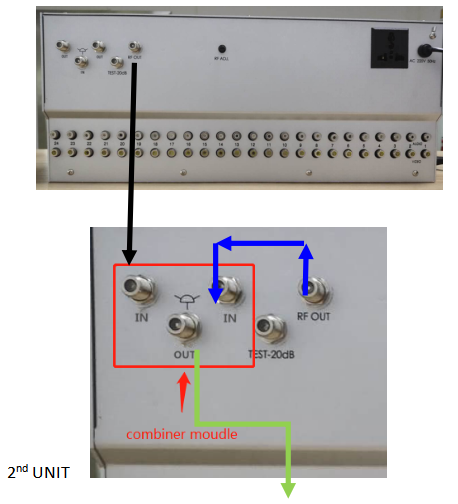 FINAL OUTPUT OF 2 UNITS OF 24 IN 1 MODULATOR TOTAL 48 CHANNELS.

---
Post time: Jul-12-2019