AR-6408 4 IN 1 HD Encoder modulator hd headend
Short Description:
FOB Price: US $20 - 1000 / Piece
Port: Shenzhen
Payment Terms: L/C,D/A,D/P,T/T
Product Detail
Product Tags
Ar-6408   4 IN 1 HD Encoder modulator
Overview
Ar-6408Q  4 in 1 HD(High Definition) encoder support 4×HDMI and 1 ASI input, after H.264 video and MPEG-1 audio encoding, and generates DVB transport stream (TS/ASI) and IP(8 SPTS) output. Output interfaces are RF and IP(TS over UDP). Its high-integrated and cost-effective design makes it widely used in varieties of digital distribution systems such as cable TV digital head-end, satellite digital TV broadcasting and terrestrial digital TV, etc.
Features
  H.264/AVC High Profile Level 4.1 video encoding
  MPEG-1 Audio encoding
  Support multiple HD formats including 1080P/I, 720P
  Supports audio signal input for all sampling rates (32KHz, 44.1KHz, 48KHz, etc.)
  4×HDMI+ASI input
  Volume adjustable
  IP output, unicast and multicast
  Digital RF output. Modulation method can be configured with software, and can be increased by hardware.
  Support network management and mobile web management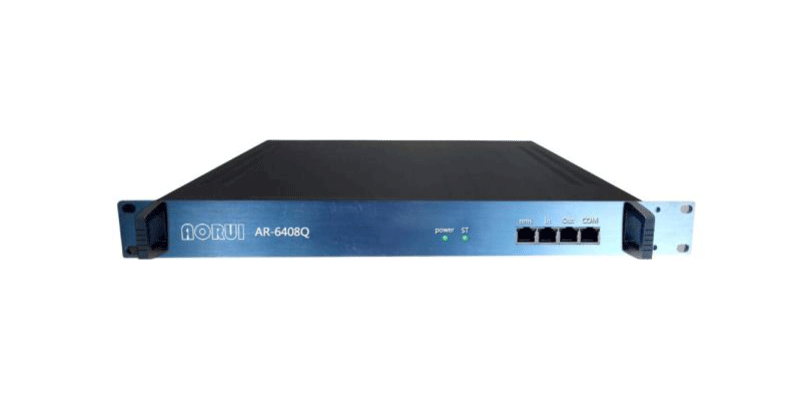 Technical specification
Input

HDMI

4×HDMI 1.4

ASI

BNC interface,DVBstandard

Output

ASI

2×ASI output,BNC interface,DVB standard

IP

1000mbps RJ45, TS over IP/UDP/MPTS/SPTS

RF

Support 4/8 frequency output

Support DVB-C/DVB-T/DVB-S

Support DTMB

J83.B ATSC/ISDB-T optional

DVB-C2/DVB-T2/DVB-S optional

Audio encoding

Sample bit rate

32KHz、44.1KHz、48KHz

Bit rate

64、128、192、256、384Kbps

Property

MPEG-1 Layer 2, Supports one stereo or dual track

Definition

Mode

1080×50/60p/i,720p,PAL/NTSC etc.

Genaral features

Size

482mm×410mm×44mm

Temperature Range

0~45℃(work);-20~80℃(storage)

Power supply

100VAC-240VAC,50Hz,40W
---
---